Brian Hamilton
Mr. Outdoorsman Toolkit, known to his friends and family as Brian Hamilton, is a lover of all outdoor activities. With a particular fondness for hiking and camping where he is an expert at cooking over an open fire.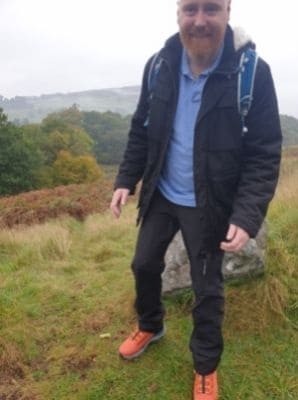 His love of the great outdoors started when he became a Cub Scout at the tender age of six. It is here where he learned many of the basic skills need to survive in the backcountry – with camping trips in the school holidays and hiking, fishing, kayaking and climbing expeditions on weekends.
As a young man, Brian attended University, where he gained a bachelor's degree in engineering. This education is what has inspired his enthusiasm in the mechanics of tools, and particularly in the engineering of quality multi tools.
When Brian isn't inspecting the inner workings of the latest addition to his toolkit, or out in the wilderness putting his gear through its paces, he is at his computer. Putting together this amazing website and passing on the knowledge people were gracious enough to give to him through his many years as an outdoorsman.
Karan Riley
Karan Riley is a qualified registered Senior Staff Nurse of a medical ward at present.
Having qualified in 2010 at Bournemouth University in the United Kingdom Karan Riley's career has progressed in both medical and Surgical areas of care. Specializing in the end of life care, alcohol and drug rehab and Acute Medical Care.
Having spent time working as a Nurse for nearly a decade in 3 different countries, Karan Riley is also a qualified NVQ Assessor and Mentor who is trained in First Aid and Basic Life Support (BLS) and Intermediate Life Support (ILS).
For registration and license details please contact us to gain information to certify the registration and pin number of Governing Nursing body/Council registered to Karan Riley.
Karan Riley consults with us on our published articles for guidance and effectiveness of medical products and best use of such products.
If for any reason your questioning your own health on the basis of interpretation from our site then it is recommended by Karan Riley that you seek further attention from a qualified doctor for assistance.